Kilim wełniany MOSAIEK YELLOW 150x200 by Sandra Figuerola
Gan Rugs
Kilim wełniany MOSAIEK YELLOW 150x200 by Sandra Figuerola. An open and flexible kilim that expresses its versatile nature with only geometrical resources.
| | |
| --- | --- |
| Wysokość.H | 200 |
| Głęb.Szer.W | 150 |
| Materiał | Wełna |
| Kolor | Żółty |
Ten produkt nie występuje już w magazynie.
Produkt na zamówienie, ok. 28 dni roboczych
0 Przedmiot Przedmioty
Data dostępności:
An open and flexible kilim that expresses its versatile nature with only geometrical resources.
This is the Mosaïek kilim, a design by Javier Tortosa in yellow and blue tones that recalls the Nolla mosaics characteristic of the Spanish Mediterranean. Using small geometric shapes like the ones found on those floors, Mosaïek works specifically with triangles, alternating only three tones: a broken white, two yellows and two blues. The softer tones produce an interesting graphic effect, like a layer with lower opacity.
It is a very light piece, reversible, and available in three sizes. Additionally, the same Mosaïek design is available in a hand-tufted version, a thicker model with three times more body, also made with 100% virgin wool.
MOSAÏEK, A RUG FROM OUR KILIM COLLECTION
The kilim is an artisan method of rug making in which the weft is tightly woven on a manual loom, using only threads and no knotting. The result is a light fabric with no pile, similar to that of upholstery. It is a technique that offers great flexibility, a feature that GAN explores thoroughly to create high-impact details.
JAVIER TORTOSA, DESIGNER OF THE MOSAÏEK KILIM
Javier Tortosa was trained in graphic design at the School of Art and Design of Alcoi, Alicante. After working for several design studios all over Spain, in 2008 he decided to start his own, settling in Valencia and founding what is today Democràcia estudi. Over time, Javier Tortosa has been expanding his activity towards art direction and graphic animation, which suits his experimental and artistic side, tackling contemporary photography projects and flat design. This is reflected in the work he does at his own studio, which specializes in branding projects, from identity creation to packaging design or corporate campaigns, in either graphic or audiovisual formats.
100% lana virgen. Reversible. Wymiary: 150x200. Producent: Gan-rugs, Hiszpania.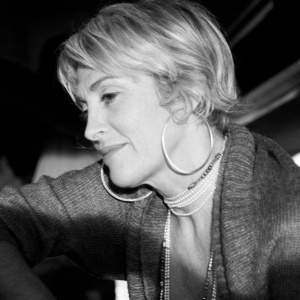 Sandra Fiquerola
She studied Fine Arts at the San Carlos Art School in Valencia.
In 1984, along with 10 other partners, she founded La Nave design studio, a distinctive concept on the national design scene, inextricably linked with a particular period of Valencian design. She stayed with La Nave until it was disbanded in 1991.
In 2010 she set up a new studio, El Almudín, with six other partners.
Więcej
Produkty powiązane
2 310,00 zł

3 300,00 zł

-30%

1 890,00 zł

2 700,00 zł

-30%

3 984,00 zł

4 980,00 zł

-20%

2 160,00 zł

2 700,00 zł

-20%

2 160,00 zł

2 700,00 zł

-20%

2 430,00 zł

2 700,00 zł

-10%