Zegar ścienny Cris 70 cm Orzech amerykański-Biały
Nomon
White fiberglass and walnut arrow. 70 cm
| | |
| --- | --- |
| Głęb.Szer.W | 70 cm |
| Materiał | Metal |
| Kolor | Orzech amerykański |
Ten produkt nie występuje już w magazynie.
0 Przedmiot Przedmioty
Data dostępności:
White fiberglass and walnut arrow. 70 cm
he Cris wall clock of the Spanish manufacturer Nomon brings the subtle elegance of 50's design to mind. Natural walnut in combination with steel (and fibreglass) evokes memories of popular classics. The designer José Maria Reina focuses with this piece particularly on the reinvention of a common everyday household object. The result is an elegant design piece for people with distinct taste.
The Cris wall clock by Nomon is available with two different minute hands - fibreglass (with walnut tip) or walnut (with red lacquered tip).
Nomon is one of the leading indoor clock manufacturers. The clocks are sold in more than 80 countries all over the world and are intended for use at home, in the office or in public spaces. The goal of nomon is to produce high-quality and extravagant clocks that are exceptional because of their design as well as their technically convincing functionality.
Box: chromed steel
Hour hand: walnut
Minute hand: fiber glass (white) with walnut tip or walnut with red lacquered tip
Circle: steel
Clockwork: Quartz UTS (Germany)
Battery: AA 1.5 V (not included)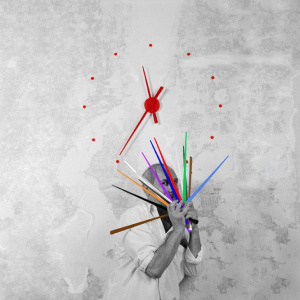 Jose Maria Reina
The designer at Nomon is Jose María Reina, his designs are innovative and transcendental both in form and choice of materials. His talent puts the aesthetic value of the clock to the forefront, instilling beauty into an otherwise everyday thing.
Więcej