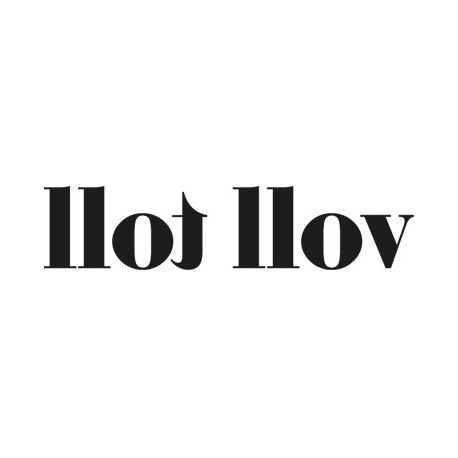 PHILOSOPHY
llot llov's design is both functional and emotional. Often playful, always visionary, they work conceptually to aesthetically improve our day-to-day world. Their guiding principles are: Content, efficiency, clarity and sustainability.  Usefulness is a priority without foregoing complexity.
llot llov's work is mostly application-oriented. Their products and interior designs are determined by  the choice of materials and their specific composition. Suppliers from Germany, the neighbouring states and the use of local structures are de rigueur for the team.
llot llov works in close contact with its producers and clients and promotes a close relationship to the demanding consumers as well as to the international users and artists. llov llot is deeply rooted in the creative culture of Berlin and profits from a lively urban environment.
PROJECTS
llot llov acts on many levels. Their projects include building and furnishing shops, design  and production of serial products,  individual pieces and conceptual events bordering on art and culture.
llot llov offers the implementation of every step from research and design to product development and production oversight.
Their clients are international hotel chains, architects, producers, fahion labels, local speciality stores, agencies and private customers. Frequently llov llot cooperates with competent partners from other fields.
Their works are presented at fairs like Design Week Milan, Design Week Paris, Möbelmesse Cologne, Design Week Hong Kong, ICFF New York or DMY  Berlin. llot llov's products can also be found in galleries, design shops, concept stores, museum shops and department stores. Their works can be ordered via Gallery S. Bensimon, Norman Copenhagen, ABC Home or Rinasciente. 
The TEAM
In 2006 Ania Bauer, Jacob Brinck, Lena Hirche und Ramon Toshiro Merker met in a cab – and founded the design collective llot llov. The young office community benefitted from the different educational backgrounds of its members and realized countless projects, products and art installations. Llot llov soon led to llot llov - ARTWORK SHOP GmbH and its autonomous production and distribution.
Recently the cast has undergone subtle changes and since beginning of 2014 Ania Bauer and Jacob Brinck are Head of Design.
In their office at Kottbusser Damm in Berlin Neukölln llot llov develop furniture, products, light and interiors and organize manufacturing and dispatch of their own label. According to the project the designers work in small teams or joint their professional skills to work on interdisciplinary tasks and are thus able to feed their diversified competence into the projects.
"Because of our love for old things, our fancy for the ordinary and our joy in finding new interpretations, every piece of our work bears llot llovs special signature. Our idea of design is multidimensional: we avoid the drawing of boundaries, setting our preference on the experimental. llot lov look at the world, take risks, learn, understand and interpolate the world in an illogical, intuitive and creative way."
Thinking about a piece of furniture intended for the collection and separation of trash, we first started to research household waste as such. Our intention was, to create an object that people like to use, because it makes itself felt in a room and it is useful and functional.
To find out whether and how recycling can be rewarding, we analyzed the nature of the different kinds of waste. Two things were of interest: the volume and how the trash made it from the kitchen to the trashcan/dustbin. Besides the collecting and sorting of waste we were fascinated by the process that domestic waste created in the mind of the consumer.
Produkty
2 152,00 zł

2 690,00 zł

-20%

1 112,00 zł

1 390,00 zł

-20%

1 112,00 zł

1 390,00 zł

-20%

1 248,00 zł

1 560,00 zł

-20%

1 480,00 zł

1 850,00 zł

-20%