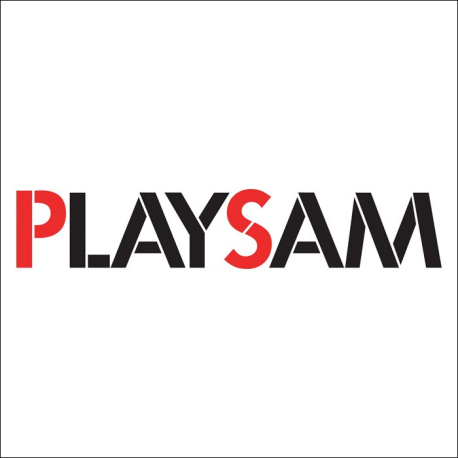 When people see something beautiful, they take a second look. It is human nature. At Playsam, we have been getting second looks for over twenty five years thanks to our award-winning Scandinavian design. From the classic Streamliner Car to the inventive Rocking Rabbit to the fanciful Dollhouse, we continue to capture the imagination of design lovers around the world one creation at a time.
Classic and contemporary. Fanciful and functional. Simple and sophisticated.
At first glance, these characteristics may seem slightly contradictory. But Playsam firmly believe that opposites attact. After all, a small company with a big name.

As the leading Scandinavian design company in its class, Playsam creates innovative and timeless wooden toys for the young and young at heart. With each and every toy, we not only strive for physical functionality, but also for an art form that challenges pre-existing artistic concepts and conventions. Take your pick of our exclusive products -- from the miniature Saab Keychain Car to the Streamliner series to Playsam's wonderful Rocking Rabbit -- and give the best of Swedish design as a baby, birthday or business gift.

The mission is to shape executive wooden toys that exude charm and charisma while simultaneously stimulating the very soul of Playsams audience. The products' capacity to appeal to the mind's eye is equally as significant as their bright and glossy surfaces.

The aim is to engage those individuals who welcome a visual challenge, demand superb quality and crave intellectual creativity -- in short, lovers of executive Scandinavian design. And during over twenty years of business, doing exactly this by inspiring individuals all around the world with artistic aesthetics and ageless designs.

Playsam is a haven for contemporary, cosmopolitan, classic design. Simply put, Playsam are Scandinavian design at its finest. To experience the world, you need only to open your eyes and reach out your hands.
The instantly recognizable design shapes Playsam's unique story, one that celebrates heritage, integrity and creativity. We put quality first, value customer input and have always worked with organic material. In a market teeming with the flashy and the trendy, it is no accident that people return time and again to the classic design of our wooden toys.
If you have not already, we invite you to experience Playsam. Speed down the open road in our vintage-inspired Racer F1. Write a love letter with our inspirational Crayon Pencil. Fly to the moon in our revolutionary Rocket. Or go green with our Organic Rally Car.
We are a small but extraordinary team, and we believe in our power to make a positive impact – not only on the design world, but on the whole world.
With Playsam, imagination is truly endless.
Produkty