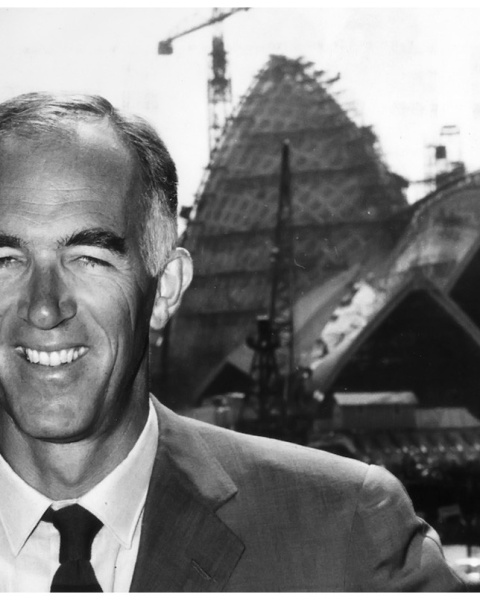 It is matter of opening yourself to the essence of things, rather than struggling for form and style. This is the primal theme of Denmark's arguably most famous architect of all time.
Jørn Utzon, b.1918, is probably the most important of 20th-century Danish architects. He derived his earliest inspiration from foreign architects such as Alvar Aalto and Frank Lloyd Wright, whose organic conception of architecture was of great significance for Utzon's own expressive and sculptural nature-inspired architecture.
Utzon experienced his international breakthrough in 1957 when he rather surprisingly won the international competition to build an opera house in Sydney in Australia, a visionary building project with a roof consisting of 60-metre-high concrete shells opening out towards the harbour like billowing sails. 
For various reasons, Utzon resigned as architect to the project in 1966, but the Opera House, which is considered to be one of the most important 20th-century works of architecture, made Utzon world-famous and resulted in his being given commissions far and wide, including the Melli Bank in Teheran (1963) and the parliament building in Kuwait (1978-85). 
In Denmark Utzon has only been responsible for a small number of buildings: in addition to some of the country's earliest high density low buildings from around 1960, there is Bagsværd Church (1977) and Paustian's furniture store (1987) in the Nordhavn district of Copenhagen. In April 1998 Utzon received the Sonning Award and in May 2003 he won the Pritzker Prize.
Produkty - Jorn Utzon