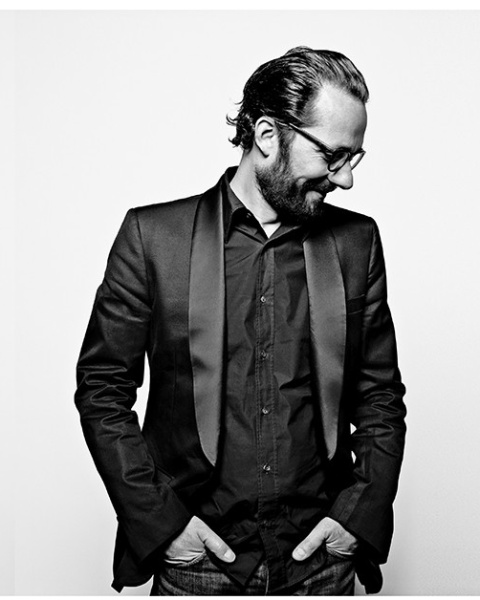 Born in Munich in 1965
1985-1987. Apprenticeship as cabinet maker at Parnham College, UK, 1988-1990 MA in Industrial Design, Royal College of Art, London.

Konstantin Grcic Industrial Design (KGID) was founded in 1991. The office specializes in various fields of design ranging from furniture and industrial products to exhibition design and architecture related work.
KGID is working for some of the leading names of the international design industry.
 Many of Konstantin Grcic´s products have received international design awards (a.o. winner of the Compasso d`Oro for the lamp MAYDAY in 2001) and form part of the permanent collections of the world´s most prestigious museums (MoMA / New York, Centre Georges Pompidou / Paris, Die Neue Sammlung / Munich amongst others). In June 2005 PHAIDON Press London published the first comprehensive monography about the work of Konstantin Grcic. Konstantin Grcic defines function in human terms, combining formal strictness with considerable mental acuity and humour. Each of his products is characterized by his careful research into the history of design and architecture and his passion for technology and materials. Known for pared-down pieces, Grcic is often called a minimalist but the designer himself prefers to speak of simplicity.
Konstantin Grcic has deep roots in the art of making. An early job with an antique furniture restorer led to training as a cabinet maker at The John Makepeace School in Dorset England. Following this hands-on training, Grcic found himself at Royal Academy of Art in London, honing his craft and developing a design vernacular that can be recognized as one of today's finest. With a dizzying array of furniture designs, Grcic is the thinking designer's designer. With a focus on process and materials, his work acts as a light-hearted reminder of the importance of diligent design.
Produkty - Konstantin Grcic